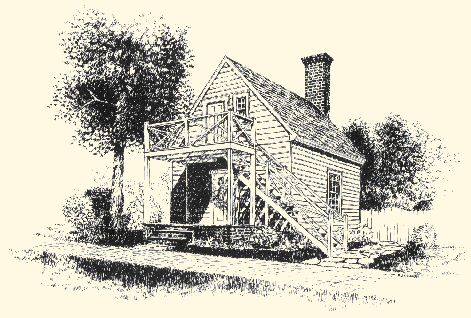 In the Southside of Virginia, near Saxe, is a small building which served as the law office for one of America's greatest unheralded philosophers of freedom, John Randolph.

The smallest design in the Virginia Country Collection, this building can serve as either an office, complimenting a larger existing building, or as a guest cottage accompanying another of our fine home plans.

The plans as shown are developed as an apartment to serve as supplemental income or perhaps a place to house a lodger or guest.